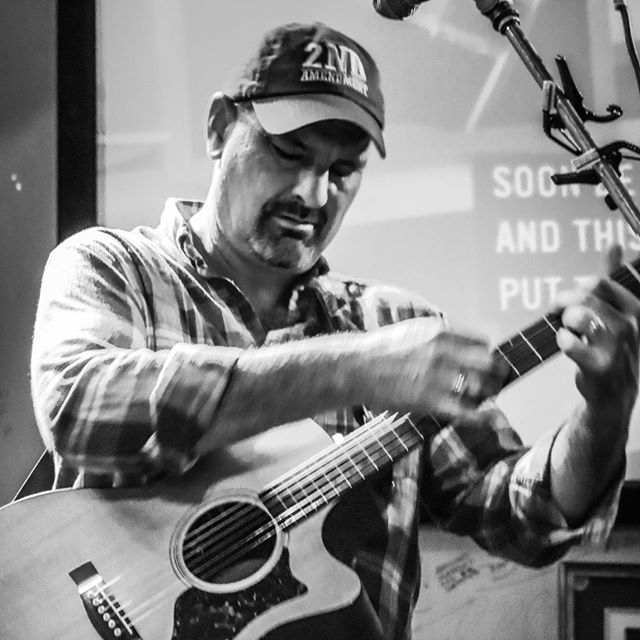 Jeff Stike
Bio
I grew up in Harford county Maryland. Growing up in the country, music was everything to me. My dad played guitar and sang country and bluegrass. I was eight years old when my Dad taught me how to pick "The Wildwood Flower" in C. I would hold the chord and pick a new note every day until I would get it. By the time I graduated high school, I had been picking and singing in school, church and the backyard since the 4th grade. I started a band right out of high school. We played all of the Southern, Classic rock and blues we could. I found that southern rock and blues were a lot like bluegrass and country, great heartfelt songs with long jams built into them.
Playing with bands taught me to write songs and pick a guitar. I could write a book on the great times we had. It was great playing in bands with all of my friends for so many years. I've seen The Allman Brothers Live seven times, Lynyrd Skynyrd and The Highway Men with Waylon, Willie, Cash and Chris Christopherson …because they are my kind of music ...
I worked at Eagles Nest Recordings, for a few years, which is where I really honed my skills as a musician. While there, I recorded with many different artists. I have performed as a solo act , a duo and with many bands simply because I love making music and being around people who enjoy good music. As far as writing and recording, I have been writing my whole life so the recording came naturally. I have written and produced bluegrass gospel, country rock, rock n roll, Historical albums and an audio book …I have recorded many other artists as well.
Songs like "a Little Piece of Heaven" I wrote for my kids. "Warning Labels" and "Dam Good Times" I wrote having fun with friends. Songs like God and Coffee, Devil Blues, Empty Broken Heart, and Waylon Jennings Style were written during some tough times. We all have our ups and downs and I have always used writing songs as an outlet for both .
In my music you will hear Appalachian bluegrass / gospel heritage mixed with southern and classic rock guitar. You will hear banjo's and Duane Allman style slide guitar. You will hear my love of American History and my respect for our soldiers, as well as Native American and local history. I've put a lot of time and work into writing and recording these songs, but it has never been a chore. I do it because I love it, and I love to see people have a good time as well as learn something new. Best of all is how the music has introduced me to so many friends. Writing, recording and performing live has been the joy of my life and I thank you all for the opportunity to share my music with you.